Adding a heater will ensure you'll have a pool that is warm & comfortable for you, your kids and friends to dive-in; it will drastically extend your swimming season.
Each pool size holds a predefined volume of water, and that means you need an appropriate size of heater that raises the pool water temperature and preserves it for a long time.
Determining the pool heater's precise size depends upon several factors, right from the pool size, air temperature, desired water temperature, and how quickly you want the pool water to heat.
By taking into account these aspects, you'll be able to make a well-informed decision.
Gas-Fueled Pool Heater Size According to the Pool Size
| | |
| --- | --- |
| Pool Surface Area: | Recommended Pool Size |
| 512 square feet. | 250,000 BTU |
| 648 square feet. | 325,000 BTU |
| 800 square feet. | 400,000 BTU |
When in doubt, choose one size larger, as an under-powered pool heater will have a tough time heating the pool & maintaining a constant temperature. But, at the same time, an overpowered heater is likewise not a smart choice, as it may raise the temperature to a dangerous level that may pose risk for your kids and even damage the pool.
A retractable pool enclosure is a value-for-money addition to your pool; it will not only help you maintain optimum water temperature and ensure safety by preventing animals and small kids from accidentally falling into the pool.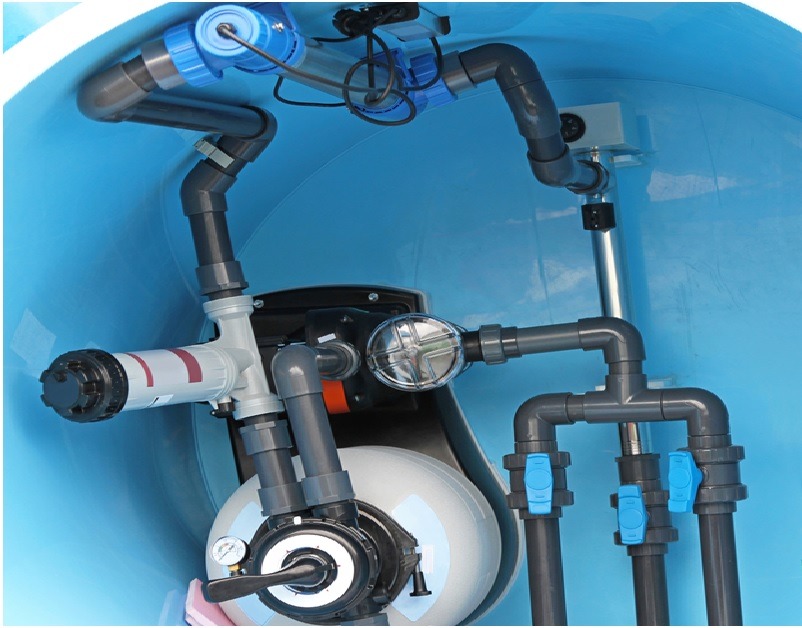 How Do I Calculate the Surface Area of Your Pool?
You've to calculate the pool surface area for sizing the pool heater. Many homeowners make the mistake of using the pool's gallon size for determining the pool heater size. If you have a pool with a large surface area, there would be more space for the heat to escape and more water to heat.
As a result, you need a pool heater that is large enough to compensate for the pool size and surface area. For calculating the pool surface area, multiply the length times the width.
For example: If your pool is 10 x 30, your surface area is 300 square feet.
How Do I Calculate the Pool Heater Size?
Once you've calculated the surface of your pool, the next thing is to divide it by three.
Let's take an example, you have a pool with a surface area of 375 sq ft, and after division, it will be 125 sq ft. It means the minimum pool heater size you require is 125000 BTU. However, this is simply a recommended size. You can go for a bigger size if you want the pool water to heat water faster. On the other hand, oversized pool water will ensure too much energy if you're going to keep your heater running all the time.
Air Temperature
The air temperature must be looked-in when deciding on the pool heater size. If you reside in an area where the winters are long and extreme, the heater will take longer to heat the water. On the flip side, if you live in a warmer climate, you need a small pool heater.
Temperature Preference
Your temperature preference is another crucial factor. If you want your pool water to be moderate, then opt for a low-capacity heater. Or, if you want the pool water temperature to be hot wherever you want to jump into it, opt for a larger-size pool heater,
A Bonus Tip: Increase the Efficiency of Your Pool Heater with a Pool Cover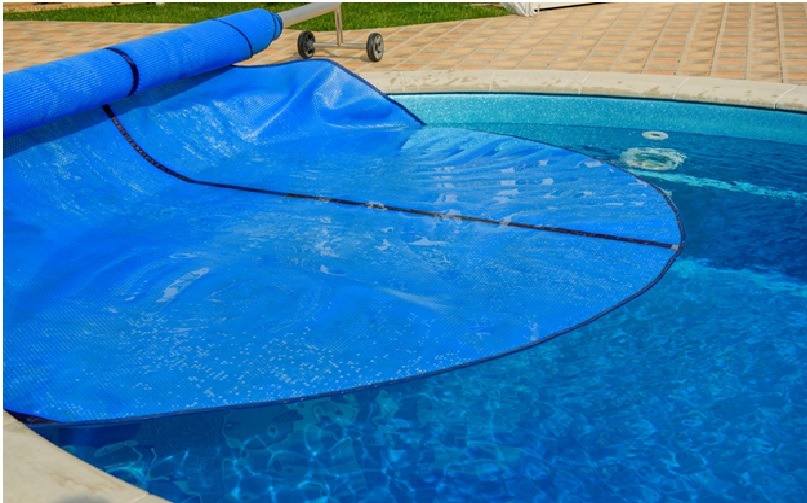 If you want to bring down your utility bills by increasing pool heater efficiency, you need to consider a pool cover. When not in use, a vinyl solid pool cover will not let the heat escape out; besides, it protects the water from evaporation and dirt.
The savings you gain from chemical usage — to keep your pool water clean & hygienic — and heating the pool (annually) would be way more than the actual cost of a pool cover. And if you need help, even after reading this article, consult swimming pool builders in Laguna Niguel."