This article will be covering all the requirements and information that you need to know for moving to Portugal. I will make sure it is as easy to understand as you read it.
This country, located on the Atlantic coast, has tons to offer. That is why it attracts many individuals who want to relocate here. One of the popular things about this country is its amazing tourist attractions. 
Further, there are multiple career options, especially in the tourism industry. The good thing about this country is that people are very polite and welcoming to immigrants. Now, let's dive into the topic for more insights.
How To Relocate to Portugal via Citizenship by Investment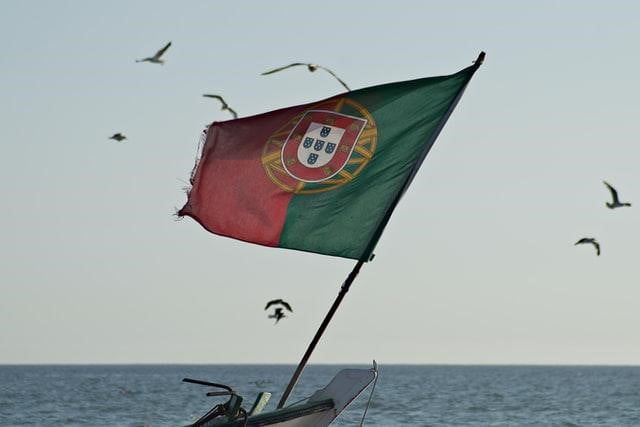 I would say that the simplest option to settle in Portugal would be applying for their cheapest citizenship by investment program. You need to invest in a property or an investment fund to acquire a second passport in this country. You can even get professional help to get it done easily.
This program is also called European citizenship by investment or Golden Visa. That is because you get access to travel to all the EU member countries. Portugal has one of the best second passport programs globally due to its transparent application process, so it's really a good idea to move here.
From a better life to a safe future for your family, there are so many benefits to getting a second passport by investment. Also, you can travel to 100+ countries and have complete freedom to travel when you acquire a second citizenship by investment in Portugal.
How to Shift Your Belongings to Relocate to Portugal
The process that is involved in relocating to Portugal is straightforward. Following the country's customs rules can make things even easier. If you don't follow the customs rules, it would mean that all your belongings get held by the customs, which I want you to avoid at all costs.
Looking at this country's geographical location, you have more options to move your belongings like air freight, road, and sea. If you can afford air freight, it is a good option. Road freight is pretty fast and cheap, and sea freight is affordable but slow.
Storing all your household items would need some preparation. You can find many storage businesses operating in Portugal, but find something that is closest to your neighborhood. Be cautious because many companies would not have listed their price online.
Work Permits and Visas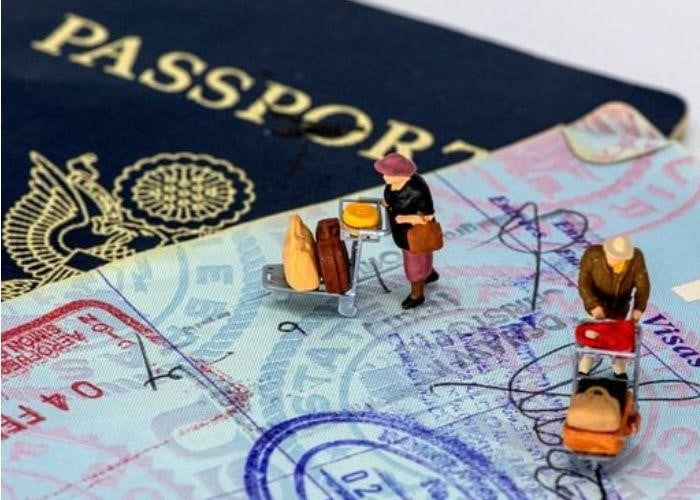 You need to submit the Portuguese visa application in your home country of residence in the Portuguese Embassy or consular post. Make sure to know the process entirety before applying for a visa because you might be missing some documents in some instances.
There are different types of Portuguese visas, and you would be entering this country through one of them, like work or student visas. All the Portuguese visas are commonly priced at 80 Euros, and investment visas are pretty expensive, priced at 500 Euros.
Documents Required to Apply for Portugal Schengen Visa
With a Portugal Schengen visa, you would be able to stay 90 days in the country, and also, you can travel to all the Schengen countries in the European Union.
You need the Portuguese visa application form that has been filled out with all the applicable information. Get a printout and sign the form at the end.

Two passport photos with a neutral facial expression and brightly colored background.

Your valid passport with two blank pages and not older than ten years.

Copies of all your previous visas.

Portugal travel health insurance with a minimum coverage of 30000 Euros.

Return flight tickets.

Proof of accommodation.

Proof of sufficient funds.

A cover letter.

Proof of civil status, which could be a birth certificate, marriage certificate, and certificate of spouse.
Advantages of Relocating to Portugal
I would be listing eight advantages for you to make an informed decision before relocating to Portugal. Portugal has many beautiful towns where many people have it as their focus destination for vacations to spend quality time with friends and family. 
Warm Climate
Portugal has a warm climate that differs from region to region. The northwest gets good rain, and northeast has warm summers, and the south region is dry. August is the warmest month, and there are warm winters. It rarely snows here in Portugal, and it melts quickly. 
Safety 
Portugal was ranked 4th among the safest countries in 2019 by Global Finance magazine and is ranked 3rd place for being a peaceful country. Portugal has a relatively very low crime rate, and people here are very warm, kind, open, and friendly.
Entertainment
In Portugal, you will easily find a place and exciting activities to spend a great time with your friends and family. Some good activities are swimming in the Atlantic ocean and exploring the Serra da Estrela mountain range. The locals here enjoy fishing, surfing, and diving.
Low Cost of Living
Compared to the other European countries like Switzerland, the UK, and Austria, the expenses in Portugal are relatively low. A three-course dinner in a restaurant usually costs 30 Euros on average. Unlimited internet and fitness club membership costs like 32 Euros.
Quality of Education
Portugal has an outstanding quality of higher and secondary education. All the degrees got from the Portuguese universities are recognized in the European Union and also internationally. Graduates with these degrees can easily find a job in their respective fields. 
All the University courses are primarily taught in English, and Portuguese and English courses are not taught at all institutions. A bachelor's degree taught in English costs a minimum of 8900 Euros per annum and Portuguese courses at 6340 Euros per annum.
Tax Benefits
Foreigners who have a residence permit in Portugal can get the Non-Habitual Residence tax status. So, you don't have to pay taxes for the income you earned in your home country until it is taxed at the source. It is really a huge benefit for wealthy investors and entrepreneurs.
The NHR status also permits the investor to lower the amount of tax payable to Portugal. The income tax for skilled professionals has been lowered from 48% to 20%. For obtaining the NHR status, the person needs to be a tax resident of Portugal.
Quality of Medicine
According to the Global Health expenditure, Portugal spends a massive 9% of its GDP per annum on healthcare, which is ranked 36th globally. Medical care is entirely free of charge for all residents and citizens of Portugal at public hospitals. 
It is pretty faster to get appointments at private clinics than the public ones. Also, the level of service is higher in private clinics, and you can use your health insurance to avail treatment, which covers part of the cost.
Final Thoughts
I hope you liked this article where I have shared all the information you need to know before moving to Portugal. The easiest way to settle in this country is to opt for the second citizenship by investment program which they have to draw investment into their country. 
Relocating to Portugal is really a cool thing for people interested in experiencing scenic views and adventures in this beautiful country. Make sure to apply for respective visas from your home country, and getting professional help can get your visas processed successfully.