The ongoing pandemic has placed many businesses in a precarious situation. With social distancing in mind, people are less likely to go out to do their shopping. 
With that, a lot of consumers have shifted to online shopping. Businesses that have an online store are more likely to stay afloat. 
This is because they can reach customers despite maybe having shorter hours. That's aside from the predicted traffic decrease.
SEO
One of the avenues a business may take to improve on its reach is through SEO. SEO, Search Engine Optimization, allows websites to obtain a better ranking with search engines. 
SEO consulting services help businesses to show up higher on that list. Pages with good rankings show up sooner. Pages with bad rankings are thrown to the back, with searchers even having to click the next page to find them.
One thing businesses forget is user experience. In an attempt to optimize their page, they add things to their page that don't improve their customer's experience on the site. SEO isn't all about "playing" the search engine. Far from it. 
The end goal for the whole thing is to ensure your customer's positive experience. The reason why search engines rank sites like this is they try to give the best result to the searchers. Don't pretend to be a good result, be a good result. 
Google Core update
With the Google May Core Update, this was even more emphasized. The core update happens when Google makes important changes in its search algorithm. 
Last May, Google rolled out an update that affected several sites. 
The update itself is said to be Google's way of increasing the ranks of more relevant sites. Google did this through a better understanding of searchers' intentions. 
Aside from that, the authority of sites was also prioritized. This means sites with more backlinks and links to credible pages are given more importance. 
Pandemic
This pandemic has seen a lot of businesses go through drastic changes. With the call for social distancing, less physical traffic has been observed. Some businesses have had to shift to shorter hours as well. 
This decrease in physical traffic wouldn't be helping these businesses. Businesses need the traffic to make sales. In this respect, Digital Marketing has been stepping up. 
SEO fulfills its role in this. With better search rankings, businesses will be able to maintain or even improve reach.
Below, we've compiled a few tips; call them lessons. These are what we learned during this pandemic:
20 SEO Tips
Try to figure out how the pandemic has affected your page. Have people been clicking your link more? Have they been spending time exploring your page? 
The use of analytics tools will help you gather hard data on this. Google Analytics is an example of such a tool.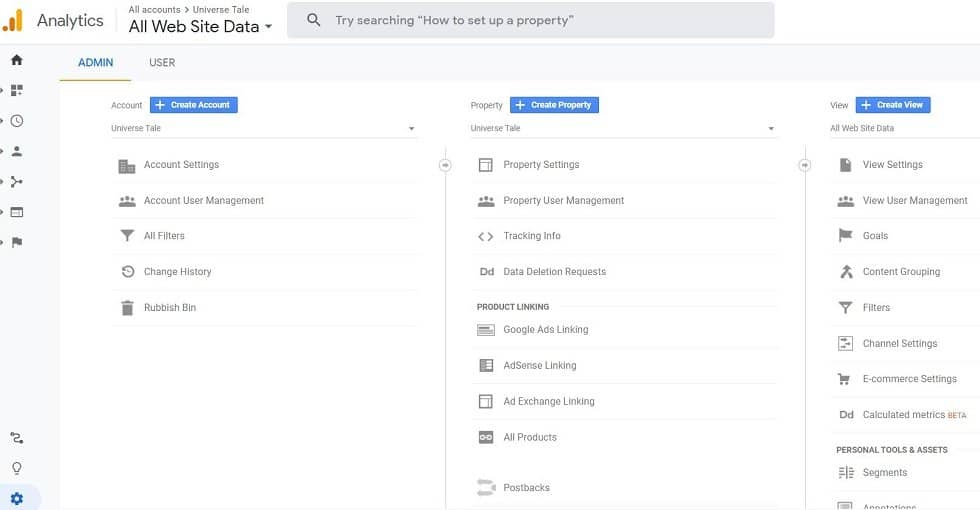 Google Analytics gives you a host of tools for measurement
Using the tool, try to figure out which pages are the weakest or strongest. Try to compare the two and see what the weak one doesn't have. 
This way, you'll be strategizing based on real numbers. Making a plan won't be as experimental when you have data to back you up.
Understand the current trends and where they may lead. This will help you cater to specific audiences.
Make use of tools like Google Trends. These kinds of tools give you hard data to work with. Being able to gather and understand this data gives you an advantage. 
Working with trends gives you data to work with
This is because you can get a reading of what people are interested in. Applying what you learned will only be as simple as using the proper keywords. 
Understanding trends will allow you more legroom with strategy. Understandably, the current trends will be revolving around the pandemic. Try to dig deeper and look for keywords that are associated with current events.
Yeah, it's time to do some housekeeping. We'll keep this one short.
Time to scour your website. You'll want to keep an eye out for inconsistencies that could be affecting your ranking. Some things to watch out for are;
Duplicate title tags and meta descriptions.

Thin pages

Easily-verified factual errors
Site audits are a very inexpensive way to tackle SEO. Odds are over time you'll have missed something over time. Use the time you have now to get to the bare-bones of your page.
With online usage going up, you'll want to be taking advantage of the situation. 
Utilizing webinars allows your business to maintain a presence. Aiming to have these as informative as possible is even better. This is because the audience will place their trust in you. Having this associated with your brand will create long-term benefits for your business.
Vlogs are another option as well. With these, you have the advantage of filming beforehand. You can plot out your episodes and schedule a topic for every post. This way you can have guaranteed content.
Make the most of internet media. With more people online, you're sure to find the right audience.
The more you have on your site, the more you can share. 
Having more content on your site tells Google that your site is constantly being updated. This helps you get a higher score. Plus, it has the added benefit of leaving the impression that your site is always fresh.
Don't forget about Evergreen content as well. This is the kind of content that doesn't rely on trends. You'll want a few of these to have something long-lasting for your site visitors.
As early as March many businesses have been decreasing spending on advertising due to the crisis. This is where you come in.
The thing is, ads still matter. With lockdowns and quarantines, internet traffic is rich with potential leads. You'll want to make sure you let them know that your business is around.
Don't worry though, due to the earlier decrease in ads, ad rates have dropped. This means the time is ripe for your business to jump in.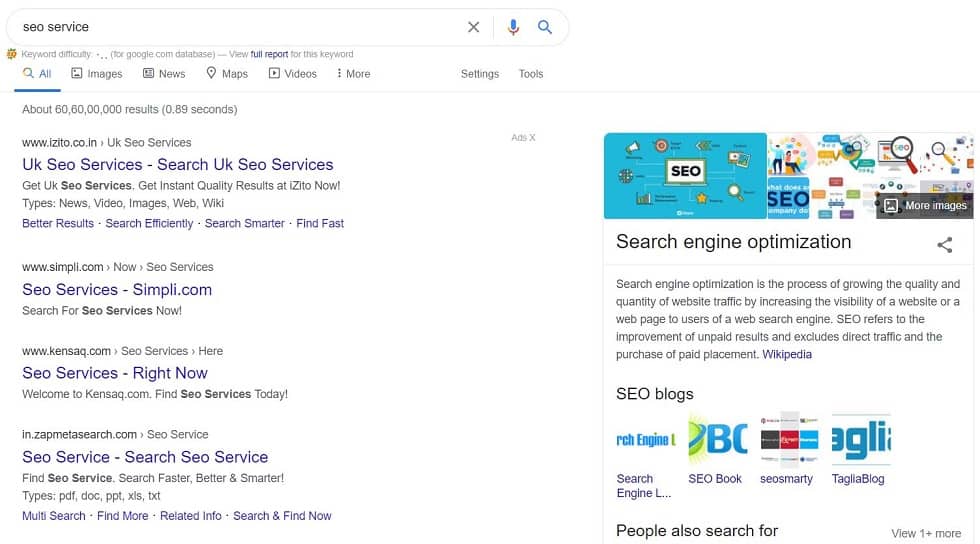 Keywords with strong buy-intent show paid ads at the top of the results.
For Small and Medium Businesses, Google has offered assistance through ad credit. Previous subscribers to their ad service have been given a budget for ad spending. This allows them to maintain a presence online. 
Outsourcing gives you the advantage of a professional, reliable team. A team with a streamlined process and the know-how to get the work done.
You'll be paying for their services so you won't have to worry about all the unfamiliar details. An added benefit is that you'll be using their established network.
Plus, you can count on them to plan out long-term strategies for your page. 
Content creation is an important aspect of SEO. With outsourcing, you ensure that you consistently pump out content minus the burnout. 
Start thinking about your branding. How does it fit with the ongoing pandemic? 
Assess what services or products you have. Once you figure out how you can cater to public needs it will be easier to plan things out. 
One thing to pay attention to would be your site's authority. An authoritative site will have strong connections to other sites.
What this means is that your site has a network of sites with links to and from. This is part of a process called Link Building. 
It's a slow process, arguably difficult, but the returns on this will be greatly appreciated. 
Update Your Online Business Info 
Are you registered with Google My Business?
It gives businesses the option to include important business details. This includes your hours, services, and contact information. One other thing that people forget is the importance of their address.
Include in those updates your new hours during the pandemic. Let people know of changes in your products and services as well.
Utilizing Google My Business allows your page to be:
Listed on Google Maps

Be shown in Google's Local Packs

Reviewed by customers 
The Local Packs feature of Google is very important for businesses. When searchers look for a restaurant, for example, they get a "Pack" which includes popular businesses in their area. Including yourself in that pack provides a much better reach. 
With the pandemic, people are spending more time at home. You can imagine that a large portion of that number will be spending time on the internet. 
User experience is a big factor in SEO. the amount of time that users spend on your website affects how high you rank. In this respect, you should make sure that they enjoy what time they spend on your site.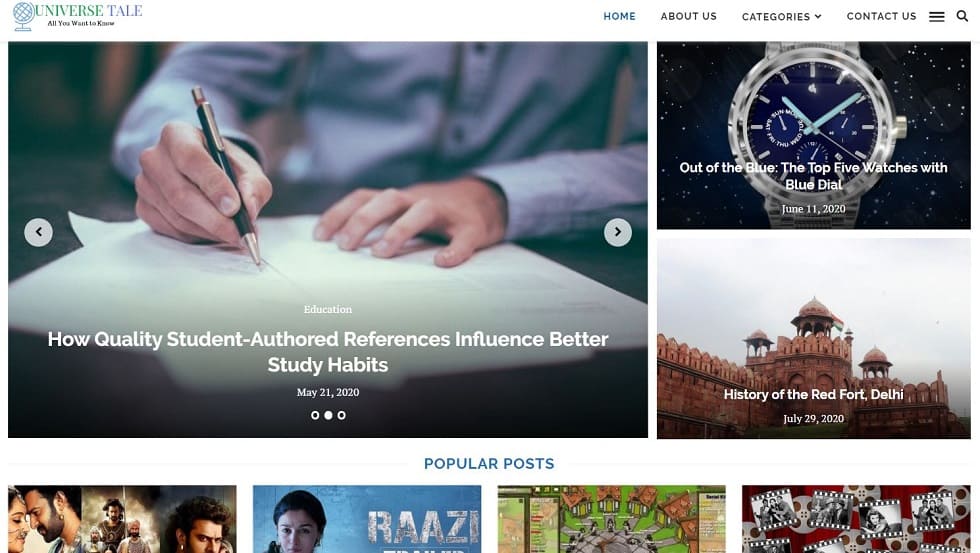 Well-designed pages help site visitors get around easily.
Page loading times, use of multimedia, and convenient page layout are some factors. Optimizing these will allow users to keep interested in your page. 
Chatbots are an interesting addition to websites. These will allow users to directly communicate with the business. Using chatbots will allow businesses to maintain a better relationship with the consumer. All this without even having to be present.
The use of targeted content will allow you to keep in contact with the consumer. It won't always be as simple as creating a catalog. Some users will be searching for detailed information. Be sure to be able to provide for that.
You can try using the keyword tools available on the internet. These help you plan out which keywords will be used for your content.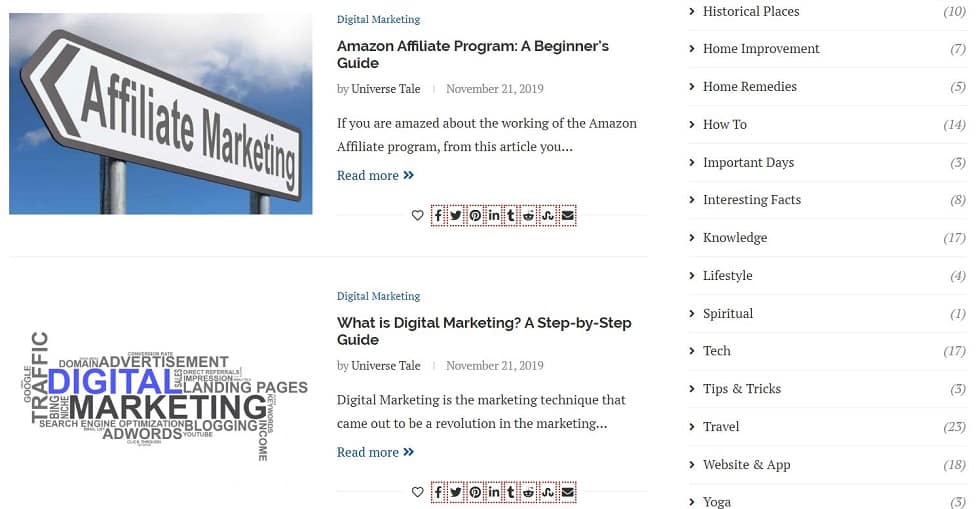 Creating targeted content allows sites to directly communicate with specific groups
After finding your chosen keywords, craft your content to target these searches. You'll want different content to target different queries. 
Don't rely on one big post to answer all these questions. Break down the information into something understandable. 
Remember, you're creating this content for your site visitors. This isn't about your convenience. Don't worry, it pays off.
Educational content, not promotional
Merely publishing content won't be enough. You have to ensure that the content you publish is of good quality.
When we say good quality, we don't mean the good quality of photos. What we mean here is that your content shouldn't be considered as spam. Create content that holds actual information, hard data if need be.
Additionally, this kind of content has to be able to keep interested. This means that it is well written and well designed.
The best case would be getting data or input from experts. In doing this, you build trust with your site visitors. It leaves the impression that your web page regularly publishes credible information. 
Re-strategize marketing approach
The change in our way of life means that businesses will have to adapt. 
Whatever plans you may have had before the pandemic may not apply to the current situation. You'll have to set different goals. Read up on the news to see what topics may be worth looking into.
One example is payment plans. With the negative impact the pandemic has had on jobs, people would be thankful for this option. This way, they are still able to purchase goods but at a manageable rate. 
The idea is to adapt. With the crisis in mind, establish new Key Performance Indicators, or KPIs. Establishing these will give you definitive indicators to know when you're doing well or not.  
Be consistent with content publishing
Get creative and double down on your content. Just make sure that you can keep this consistent. Don't go for 10 posts in one day if you can't keep that number up.
It's better to be consistent with your content publishing. It would help to plan a series of posts that you can schedule. You can arrange these by topic and relevance.
This way, you are assured content at a regular period. The trick would be identifying relevant topics for your content.
This is meant to speed things up on your page. Site loading times are a big factor when it comes to site ranking. 
Try to keep loading times down to a minimum. One easy way to do this is to check on the rich media you have on your site. By this, we mean photos, videos, and everything in between.
Make sure that these are well compressed. This means that while they are of good quality, you are ensuring that visitors don't load more data than they have to.
Keep in mind a lot of consumers will be using their mobile phones to browse the web. Make sure you don't alienate them by using incredibly large file sizes. 
Buyer-intent keywords target queries with, well, buyer-intent. There are different types of buyer-intent keywords and it would help to familiarize yourself. 
Here's a summary of some samples of these keywords:
"Buy + [keyword]"

Strong buyer intent

A lot of paid ads targeting these, try doing a search to see what you're competing with.

"Best [product type] for marketing" 

These kinds of searches mean the buyer knows they have a problem.

The buyer intends to find products that might solve his problem.

Information based queries 

These search queries tackle product inquiries.

They may not be specific; sometimes buyers just want to look for solutions.

Keywords that indicate low buy-intent

Some queries will include the word "free". 

These kinds of queries won't have a strong buy-intent.
Targeting these allows businesses to create content targeting buyers at specific stages of their purchasing process. 
Yes, surveys. As cliche as it may be, surveys are an accepted fact with market research.
Regardless of whether you've already conducted surveys, the changes in our situation will affect the data. People's plans have changed and so have yours. 
Conducting a survey will only give you more to work with. This is a good thing. 
Give yourself that advantage by asking the right questions. This will allow you to understand what people need and what they might expect from you.
Take a look at the URL of your favorite website. Odds are that it has "HTTPS" at the start. The S tells you that the page uses SSL, Secure Sockets Layer, for security.
This should be important to you. As the owner of a business page, you'll want your customers to be secure. This is even more important if you store personal information on your site.
With increased online traffic, certain individuals will be tempted. They may attempt phishing scams or blatant theft of personal information. You owe it to your customers to ensure their security. 
Patience; Plan for long-term
This might sound a little vague so let's clear some things up.
This pandemic won't last forever. Plan proactively so that you have a plan for post-pandemic operations. 
Take into account the changes happening with SEO now and look for patterns. Investing in SEO now will help your company maintain, and even grow, an online following.
 For many businesses, the pandemic may have spelled out the end. Don't let it get to you. Playing the patience game will allow your business to survive. 
Don't forget about the other channels
Think about it like having a different tool for each job. Each one will have its use. The trick here is making the most out of each one. 
Below are channels that may apply to your business and a summary of where they apply;
Local SEO

This one focuses on the area where the business is located.

Uses online business information to answer search queries.

Allows businesses to rank higher with local searches

E-commerce SEO

Makes the most out of online shopping behavior.

Utilizes research on keywords used by buyers.

Product pages and catalogs are of high priority.

Enterprise SEO

Used by businesses with a diverse range of products.

How pages are arranged and built is emphasized.

Site arrangement will result in better rankings.

International SEO

Used by businesses with international reach.

Makes use of location data to "personalize" what the site visitor sees.

Uses multiple languages to better communicate with site visitors

Mobile SEO

Targets mobile phone-dependent users.

Requires sites to have a mobile version of their pages.

Prioritizes mobile phone experience
See how it works? All these channels can work together to improve your ranking. For some businesses, it might be enough to stick to one. Alternatively, using all of them simultaneously will accelerate SEO.  
Conclusion
If you noticed, a lot of these tips revolve around paying attention. Be it the news or the trends, your SEO will benefit greatly from you keeping up to date.
Aside from current events, do a little research on how Google uses its algorithms. The Core updates that they implement will have varied effects on site rankings. You'll want to keep yourself updated about these changes. 
If you're still confused you can check out the guidelines on Google's quality rater. These guidelines help website owners prioritize the right things for their pages. 
Look for opportunities for yourself and your customers
While the COVID-19 pandemic is a huge factor in current SEO, you should remember it won't last forever. On the other hand, SEO will have benefits long after the pandemic is over. 
This is why you should be prioritizing it right now. 
Invest in digital marketing and reap rewards long after the crisis is over. It's such a great way to improve rankings that it won't be hard to find a provider of Link Building services, SEO-focused services, and the like.