Nature is awe-inspiring, and one thing babies love most is the colors of beautiful, vast, and serene oceans. So, give your cute water baby a visual delight with an ocean-theme nursery. Not only does it look amazing, but it also enhances a growing baby's visual powers and imagination.
So, here is the complete guide to creating an ocean-themed nursery for your water baby. Let's have a look!
A Calming wall Palette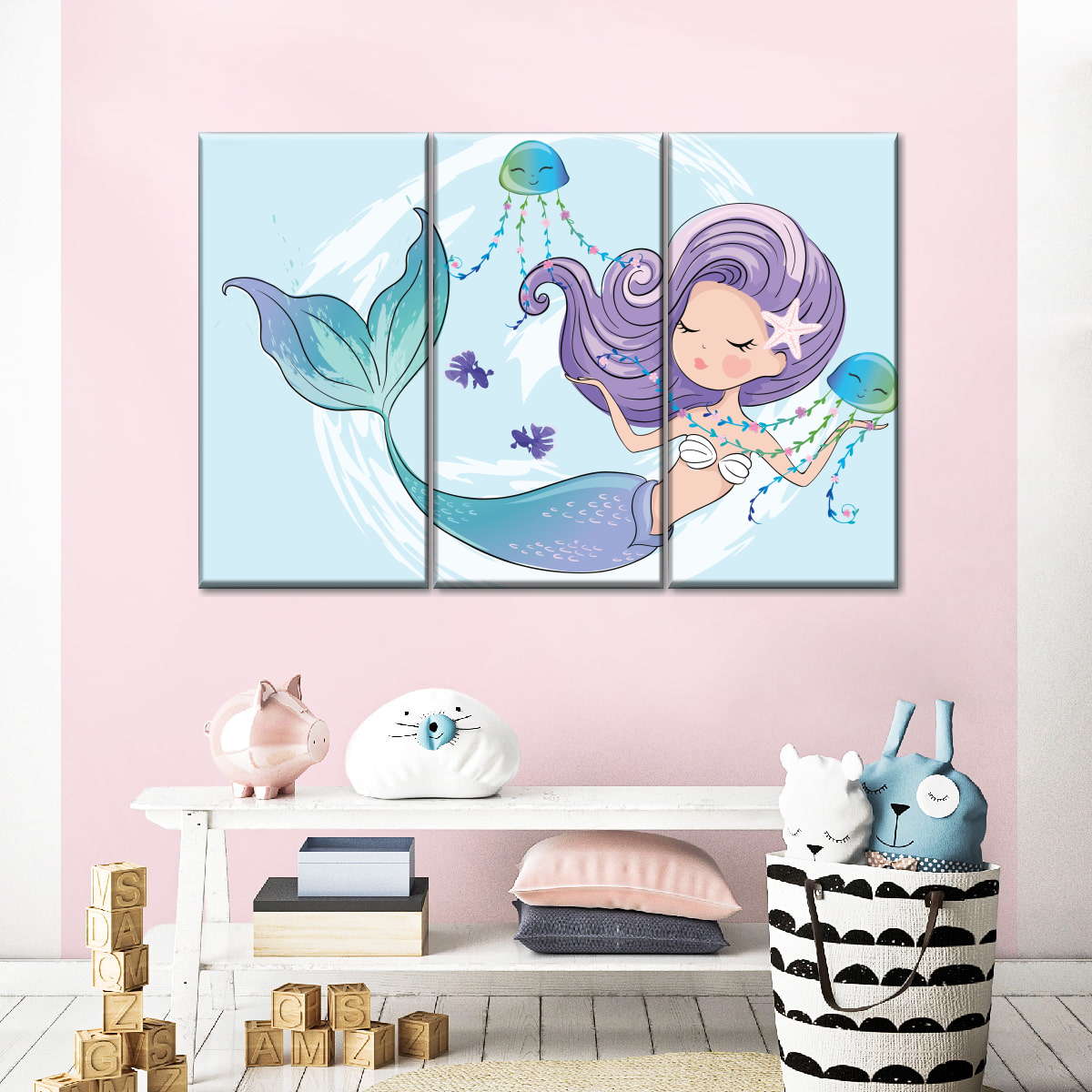 First, your ocean theme decor is incomplete if you have some contrasting colors that don't relate to nature. Opt for safe, neutral colors like whites, blues, and earthy tones. A very light blue shade will also look gorgeous. Always choose kid-friendly, toxic-free paints.
Happy Wall Arts
You don't want your baby to stare at a blank wall all day. So, introduce fun wall arts with beachy colors, oceans, and happy vibes. You can bring this element to your baby nursery by mounting the cheerful wall arts of a beautiful mermaid. The figures look playful and create a healthy environment. Canvas, paintings, hangings, etc., are available in various styles and ranges and look very sophisticated.
Ocean Inspired Wallpapers
Another amazing way to bring an ocean theme is to install ocean wallpapers. They are available in all colors and patterns, from minimalistic to bold. They look super-premium and are very easy to install and remove. You can get them in blue hues, which have small oceanic prints. You can cover all the walls or create an accent wall by installing it on a single wall.
Shiplap the Wall
Add shiplap panels to one or more walls of the nursery. Paint them light blue, off-white, or navy blue. They bring in the nautical feel of beach life. You can hang wall art, floating shelves, plants, etc., on them. Shiplap looks very tropical and improves their looks significantly.
Bring in Indoor Plants
The ocean contains a lot of nature, so don't forget the most significant element of nature – plants! Some indoor plants purify the air, show positivity and look super adorable. Take one step further by planting pots in blue pots featuring oceanic figures. 
This will look super cute and very interesting. Create a natural, calming, and yet very cheerful abode for your baby which is organized and has lots of ocean decor and bright colors. 
Decorate the Roof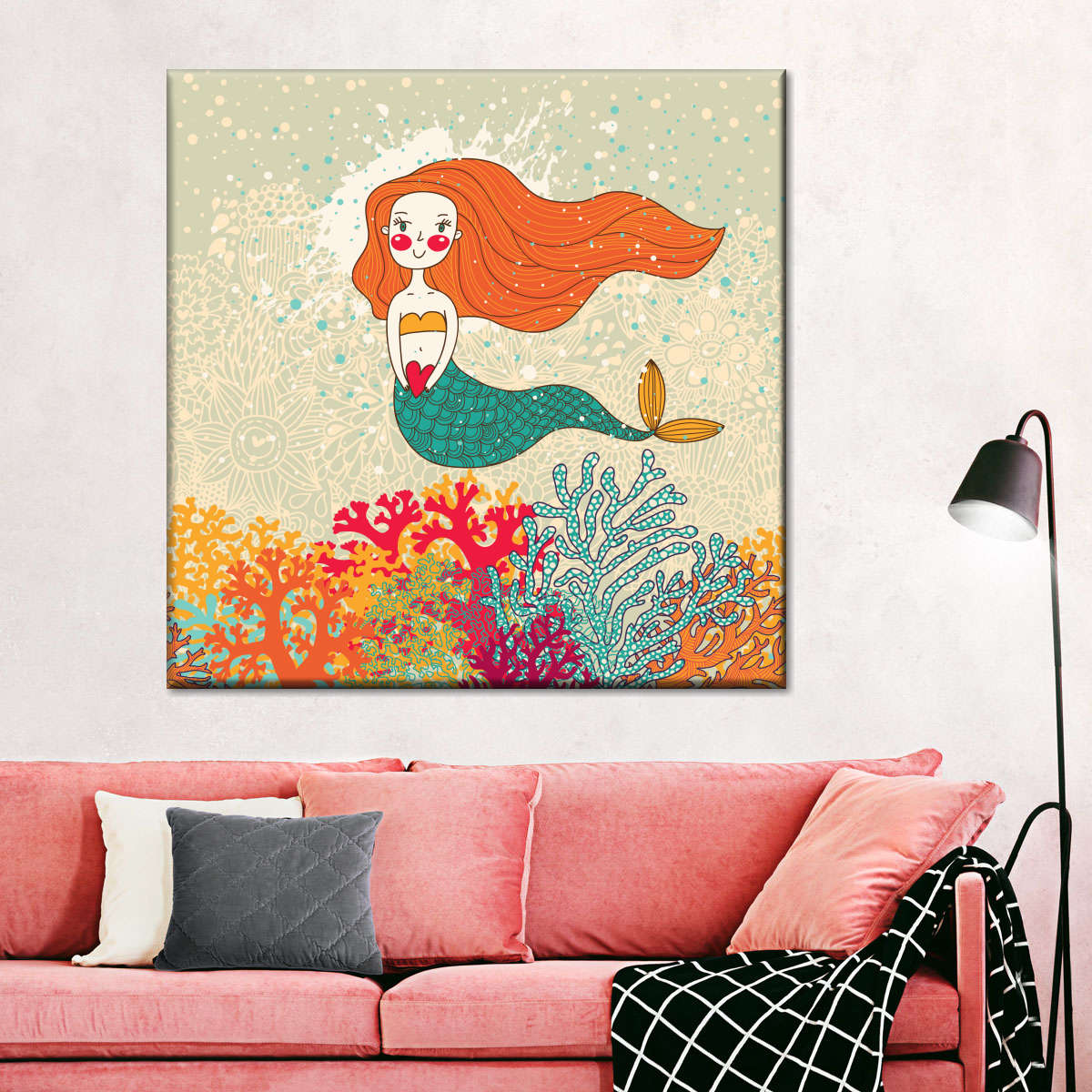 While the baby looks up, give them a visual delight. For example, you can paste glow-in-dark mermaids and oceanic pictures with sea animals. Also, you can hang lights with stars, moons, mermaids, ocean animals, waves, etc.
Introduce Creative Storage
You will be amazed to know there are organic storage baskets in the shape of whales, fishes, etc. They look super appealing, uplevel the aesthetics of a nursery, and add to the ocean theme. You can keep all your baby stuff in these baskets. Also, bring lots of baskets with shades of blue. 
Try Ocean Inspired Accessories
Ocean-inspired accessories like lamps in the shape of corals, boats, etc., look super cute. You can place boats, ships, surfboards, and all the accessories related to water activities. They are available as small art pieces and look very thoughtful and attractive.
Don't Forget the Bedding
Try bedsheets, pillow covers, and blankets with blue hues and small ocean prints. The colors look super cheerful and will make you and the baby happy. They are easily available and will complement the ocean theme perfectly.
Pair the Decor With the Right Fabrics
Use shades of blue and white in rugs, couch covers, and curtains. These light shades will enhance the ocean theme decor of the nursery and look dreamy. Avoid adding too many colors as it will minimize the sea theme.